Medical device that significantly reduces the digestion and absorption of complex carbohydrates.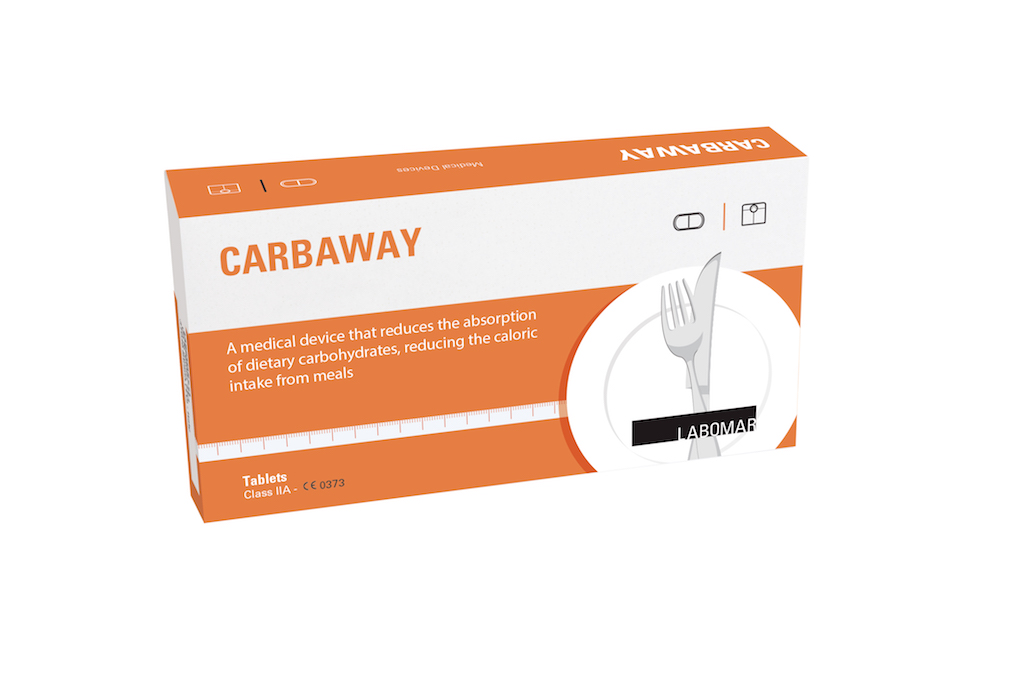 It reduces the caloric intake from meals and effectively contributes to decrease body weight in overweight or obese subjects. Taken before meals, it effectively reduce the absorption and
digestion of carbohydrates, helping the general reduction of weight in overweight and obese individuals.
Medical Device CE 0373 Class II A
Packaging:
30 tablets in blister.
Shelf-life: 30 months.