Medical device in gel with patented formulation, helpful to counteract acid reflux.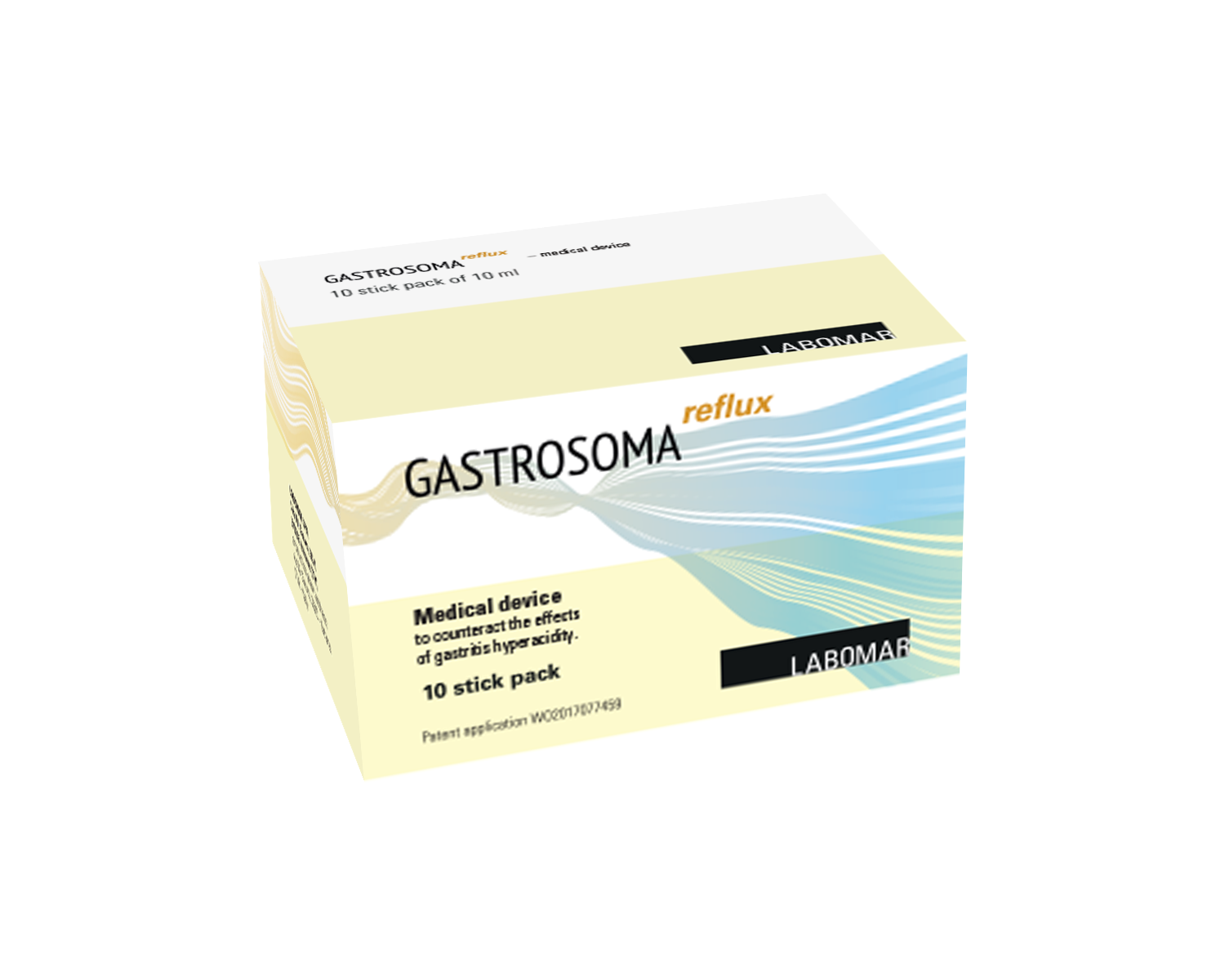 Indications:
Gastrosoma REFLUX is a medical device in a gel in stick-packs that carries out a protective and filmogenic action on the gastric mucosa. Thanks to its barrier properties, impedes gastro-esophageal reflux.
The sinergy between the active ingredients protects the gastro-esophageal tract from acid gastric fluids and enhances the mucosal adhesion properties of the gel.
– Mechanical barrier against gastro-esophageal reflux
– Re-epithelizing action
Useful in prevention and treatment of gastritis and esophagitis.
Medical device CE pending
Suggested posology and Instructions for use:
Take 1-2 stick-packs per day.
Packaging: 10 stickpacks.
Shelf-life: 24 months