Medical Device coadjuvant in the prevention and treatment of Herpes Labialis.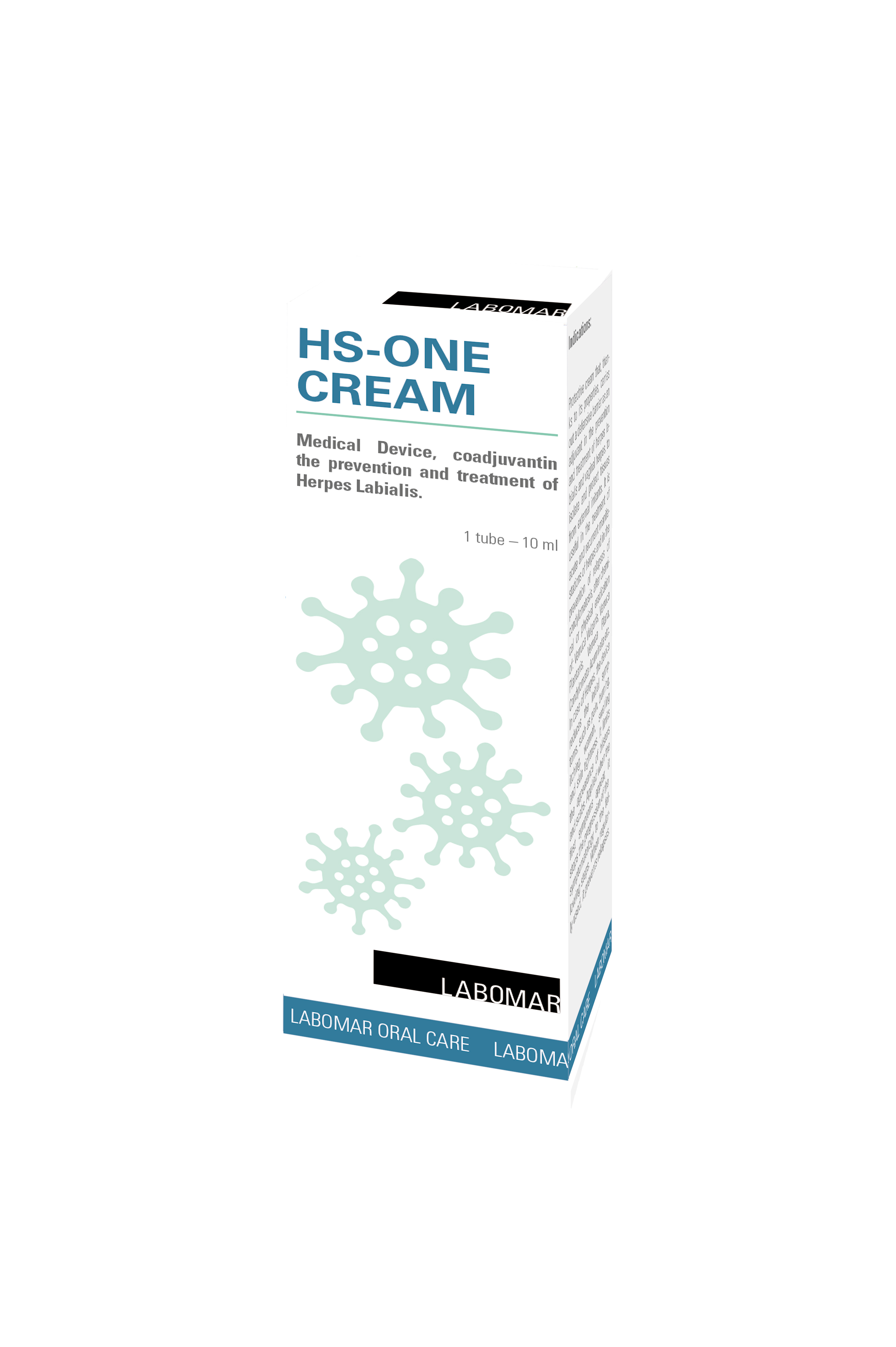 Indications:
Protective cream that, thanks to its properties, carries out a defensive barrier as an adjuvant in the prevention and treatment of herpes labialis, to isolate and protect tissues from external irritants. It is useful in the treatment of acute and recurrent manifestations of herpes. In case of Herpes, the device reduces the initial symptoms, such as pain, burning, itching, warmth, swelling and skin tightness. It limits the appearance of blisters and scabs. Applied when the first symptoms appear, it stops the progression of the symptomatology to the following steps. When regularly used, it prevents relapses.
Posology and Instructions For Use:
Apply the cream on the interested area, 3-5 times a day. It is important to apply the product when the first symptoms appears. In case of recurrent relapses, the preventive use is advisable, in conjunction with irritative phenomena to which the patient is sensitive, such as sun exposure, stress, cold, fatigue or menstruation.
Medical Device CE Class II A 0477
Packaging: 10 ml tube.
Shelf-life: 36 months.