Medical Device in tablets for the management of sore throat, in tablets.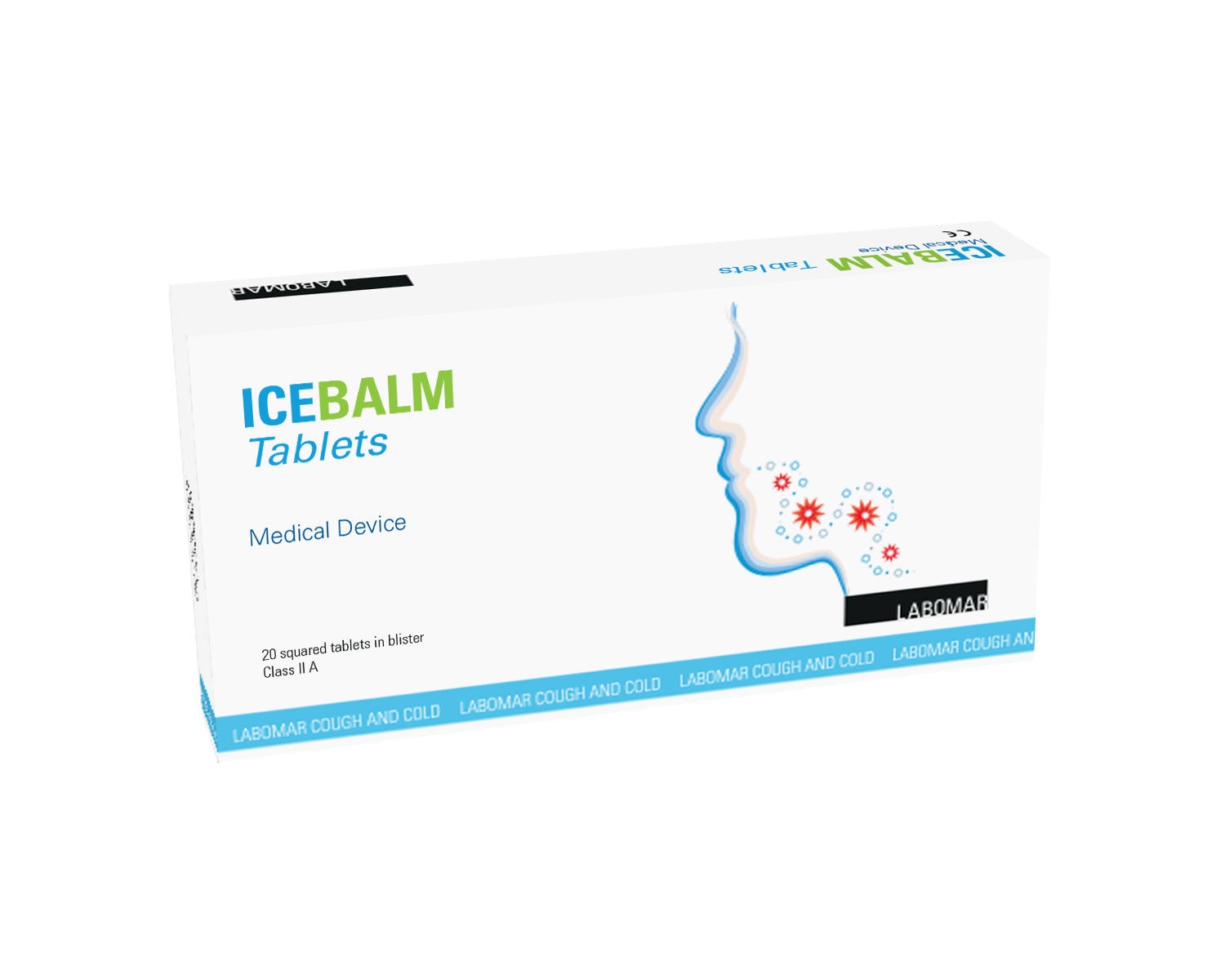 Indications:
Medical device indicated for the treatment of irritated throat. It forms a muco-adhesive film with barrier effect with a rapid soothe action on the upper respiratory tract, it limits the contact
with external irritant agent and it is usefull in case of: dry-irritative or allergic cough, tonsillitis, oro-pharyngitis, pain and difficulty in swallowing, sore troath and colds; Icebalm is helpful to
prevent xerostomia in people than can't properly breathe with mouth, such as in post-operative period of otorhinolaryngological interventions. It re-hydrates quickly the oro-pharyngeal mucosa, decreasing pain and burn of inflamed mucosa.
Posology and Instructions for Use:
Dissolve slowly the tablet in the mouth, without chew.
Adults and Teens: Dissolve slowly 1 tablet, up to 5- 6 tablets per day.
Children over 6 years: Dissolve slowly 1 tablet, up to 4 tablets per day.
Medical device CE pending
Packaging: 20 squared tablets in blister.
Shelf-life: 24 months