Food supplement in monodose vial, with A.I.D. and Minerals (Magnesium and Potassium), and water-dispersible powder in sachet with Amino Acids – including Branched-chain Amino Acids (BCAA).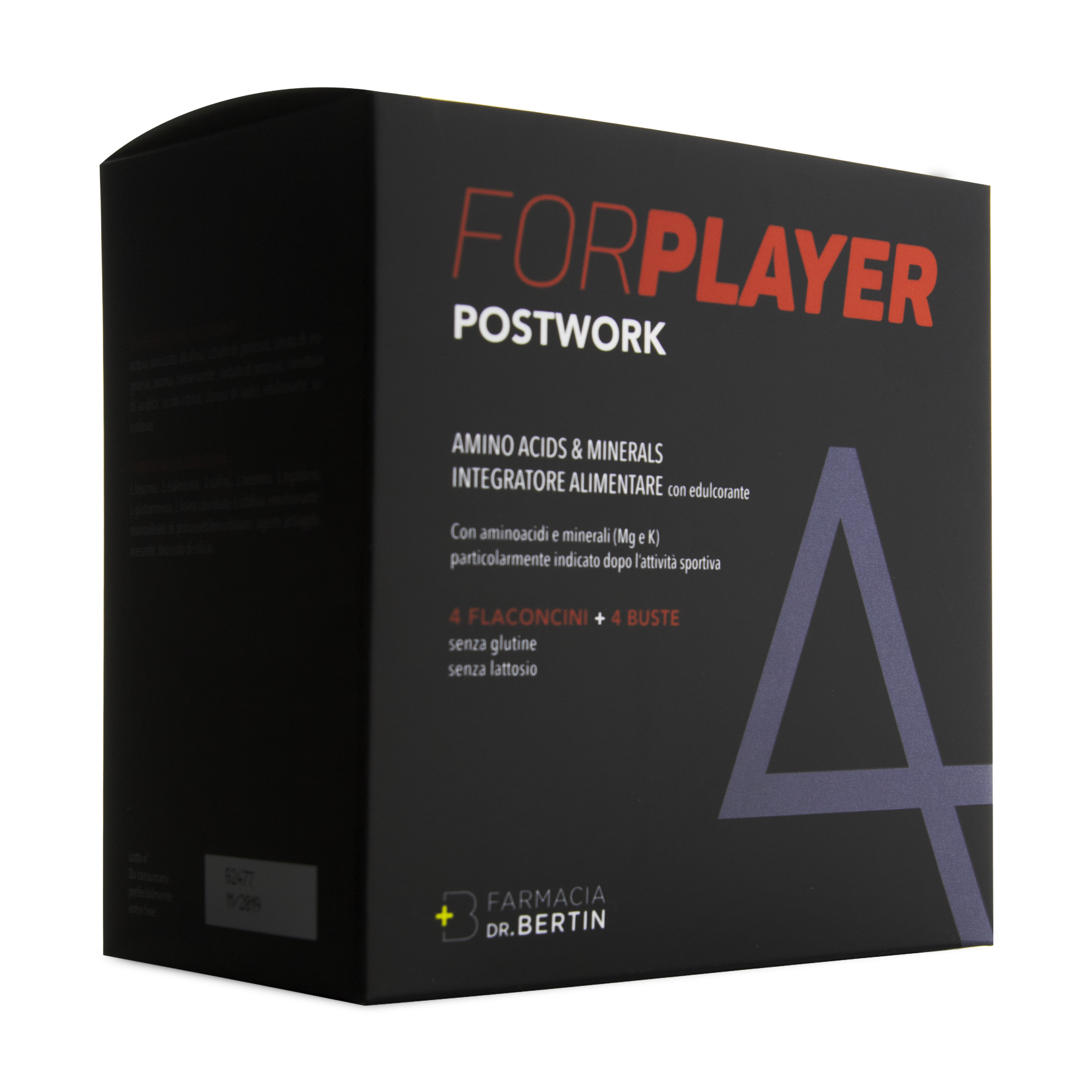 Suggested posology:
Mix the content of 1 sachet with the content of 1 vial, adding 250 ml of water. Take the product after the performance.
Packaging:
4 mondose vials (50 ml) and 4 sachtes of water-dispersibile powder.