Medical Device in tablets for the management of sore throat.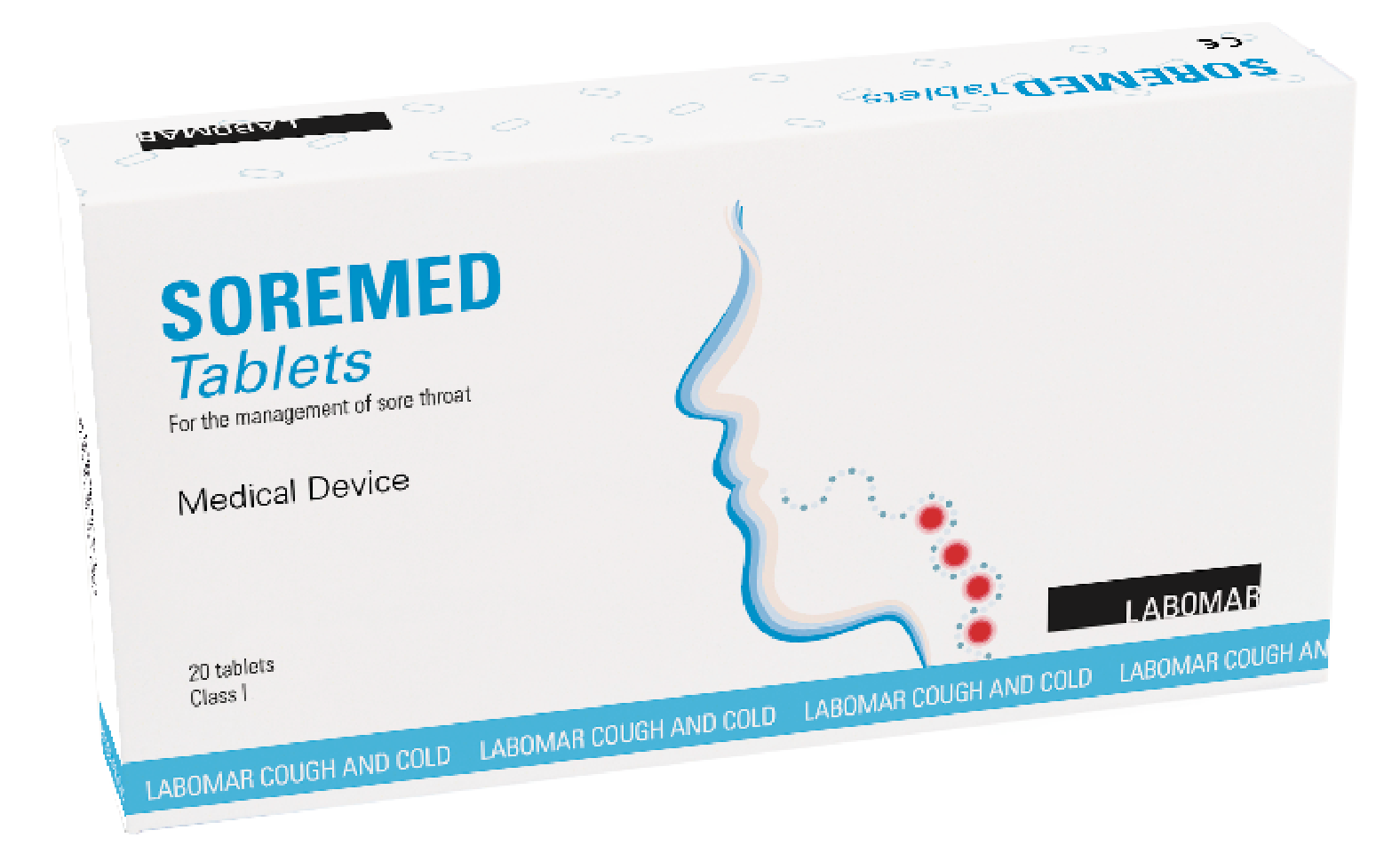 Indications:
Medical Device adjuvant in the treatment of sore throat that could be due for instance to pharyngitis or tonsillitis. It protects the throat and soothes irritation by creating a protective shield on the mucosa, reducing burn, pain and difficult swallowing. It also has a lenitive and re-hydratating action on the epithelium.
Posology and Instructions for Use:
Dissolve slowly the tablet in the mouth.
1 tablet at a time, up to a maximum of 5 tablets per day
Medical Device CE 0373 Classe II A
Packaging:
20 tablets in blister.
Shelf-life: 24 months.