Medical Device for treatment of cough, suitable for the whole family, with Acacia's honey at high concentrations (more than 50%).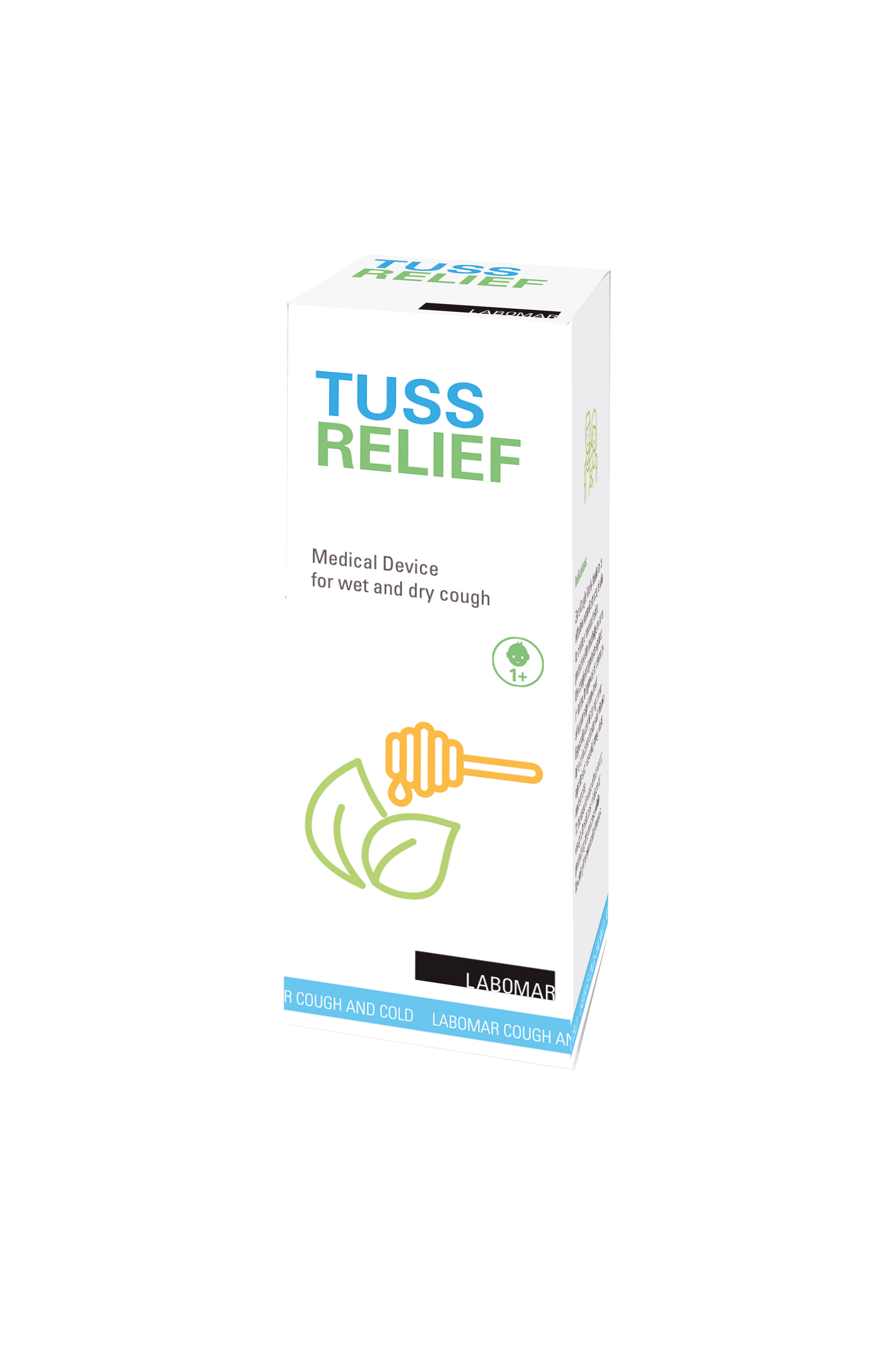 Indications:
Medical Device for cough, protects oropharyngeal mucosa from irritants with soothing action on the irritated mucosa. Medical Device with Acacia honey and natural extracts, which creates a protective film that calms the cough, protecting the upper respiratory tract. Tuss Relief acts calming the irritation, protecting inflammed mucosa in case of dry cough and sore throat. In case of wet cough hydrates mucus favoring the physiological removal.
Posology and Instructions For Use:
Children from 1 to 2 years: 5 ml twice a day;
Children from 3 to 4 years: 5 ml three 3 times a day;
Children 5 to 12 years: 10 ml twice a day;
Teens and Adults: 10 ml three 3 times a day.
Medical Device CE 0373 Class IIA
Packaging:
150 ml bottle.
Shelf-life: 36 months.