Medical device in tablets with patented formulation that protects gastric mucosa.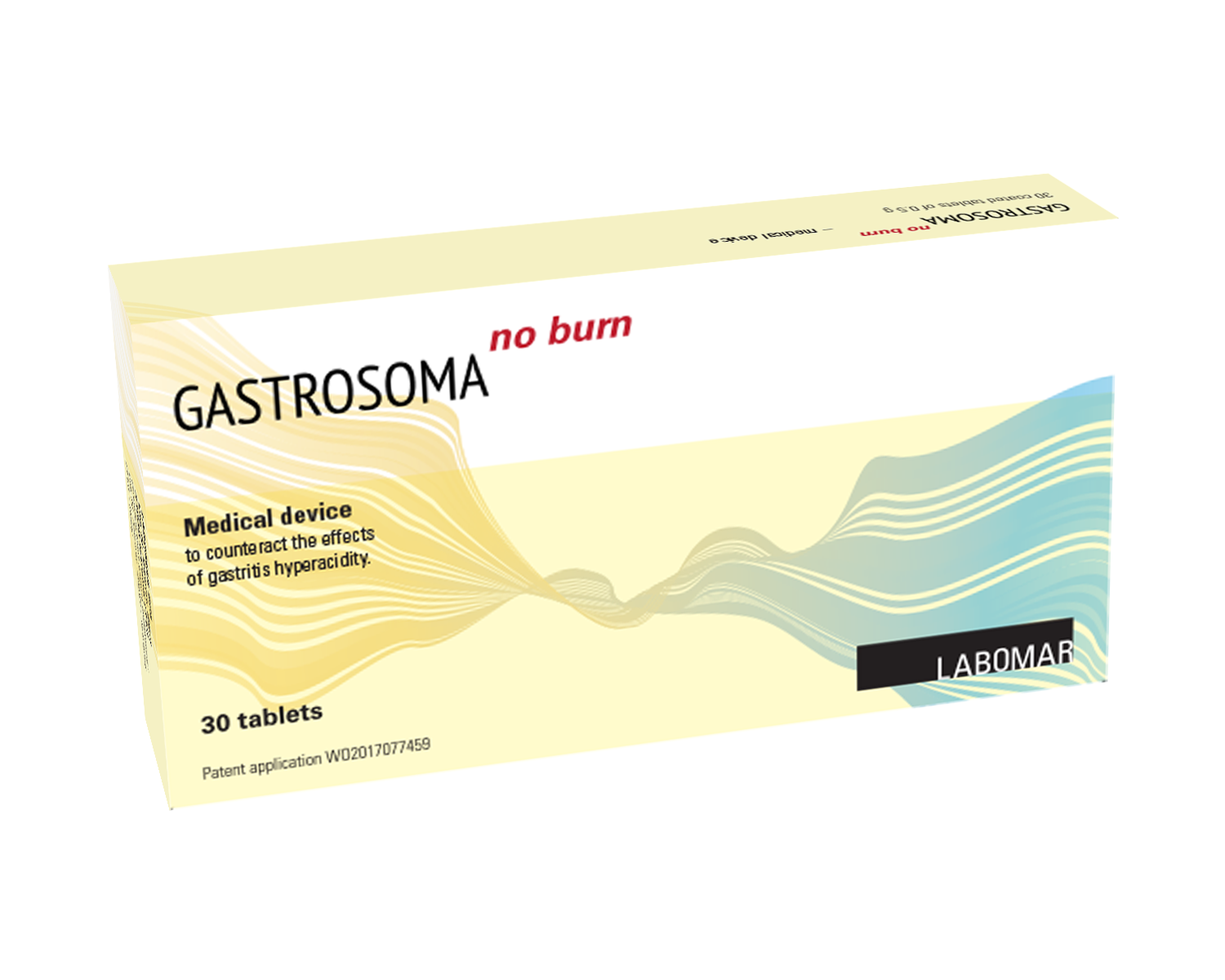 Medical device in chewable tablets useful for the treatment of symptoms related to non-specific dyspepsia and gastro-esophageal reflux, like acid regurgitation, retrosternarl burning, gastric pyrosis. Gastrosoma NO BURN increases gastric pH and protects the mucous membrane layer of the stomach.
Medical Device CE pending
Suggested posology and Instructions for use:
Take 2 tablets per day.
Packaging: 30 chewable tablets in blister.
Shelf-life: 24 months