Medical device that reduce the absorption of dietary fats.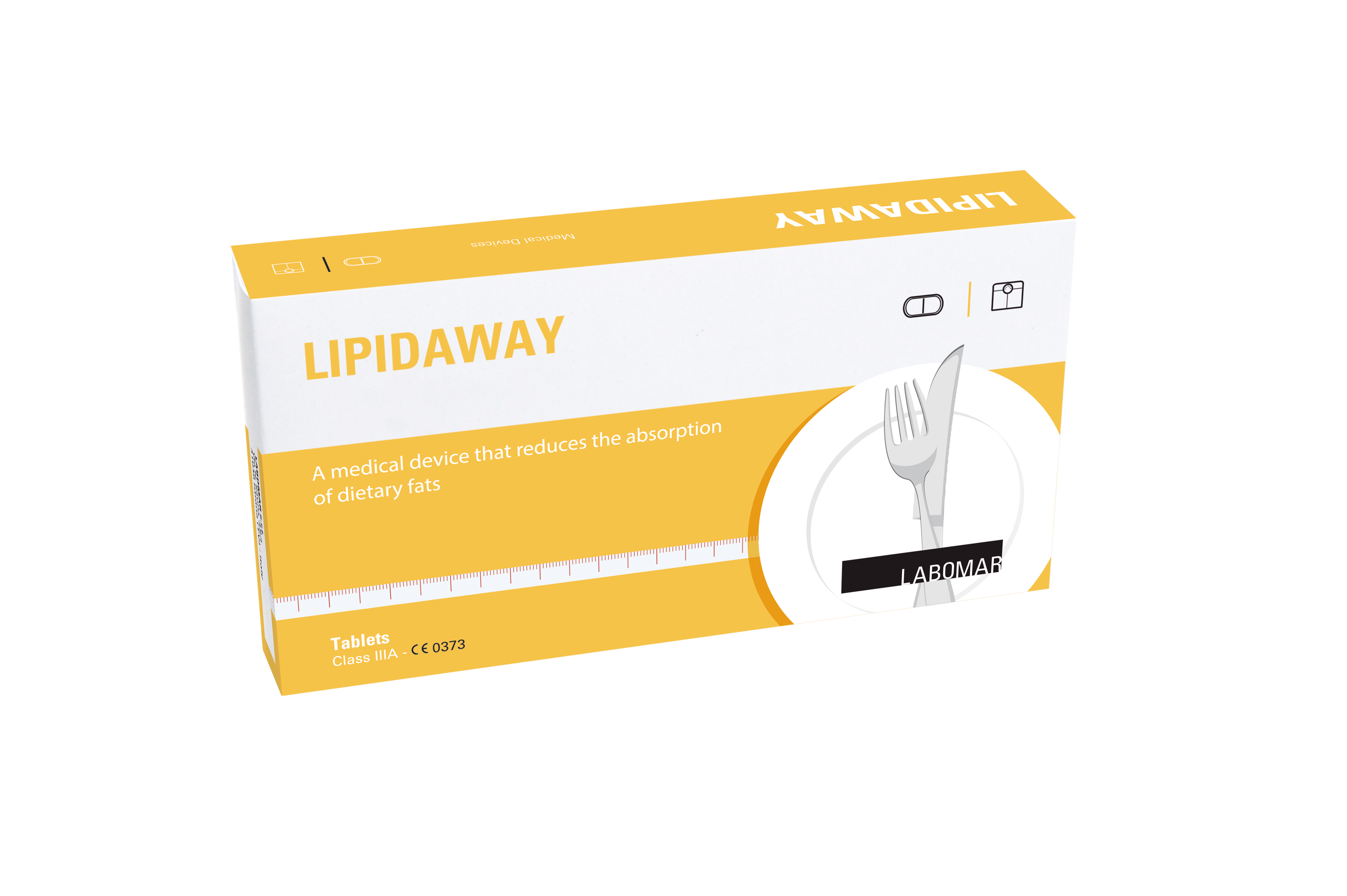 When taken with a glass of water, on reaching the stomach, the medical device binds the dietary fats, forms a viscous gel that reduces the absorption of fats in the intestine, promotes their elimination through faeces and, thanks to its physical action, helps to control cholesterol levels.
Medical Device CE 0373 Class II A
Packaging:
30 tablets in blister.
Shelf-life: 34 months.