Medical device in gel useful for the management of oropharyngeal mucositis.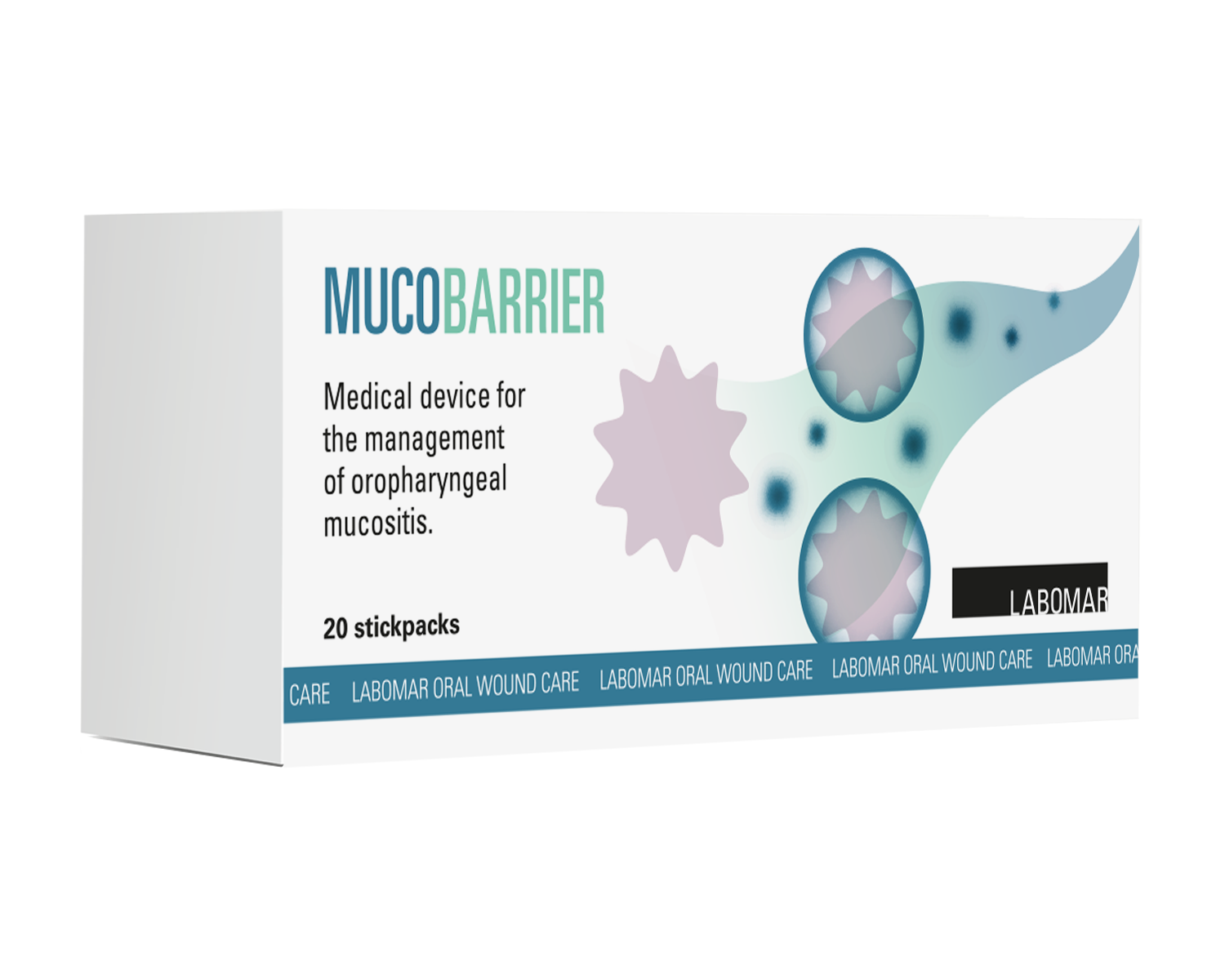 Indications:
Medical device indicated for the mangement of painful symptoms of oropharyngeal mucositis. Mucobarrier carries out its analgesic action thansk to its high mucoadhesive properties, that allows it to form a protective barrier on the oral mucosa. The protective film protects from harmful factors favoring lesions healing, maintaining hydrated and lubricated the oral environment. It has specific use in the treatment of: mucositis caused by radio and chemotherapy, aphthaes, ulcers, recurring aphthous stomatitis, mouth surgical interventions, complicated extractions, implantology, traumatic ulcers caused by prothesis and orthodontic interventions.
Medical device CE 0477
Suggested posology:
Use the product when needed, up to 3 times per day.
Don't eat and drink for 30 minutes after.
Use the product as it is, by ensuring that the oral cavity: palate, tongue, inside cheek and all the sorrounduing tissue be properly and evenly imbued, expel excess.
Packaging: 10 ml – 20 stickpacks.
Shelf Life: 24 months.