Medical device for the management of GERD debilitating symptoms.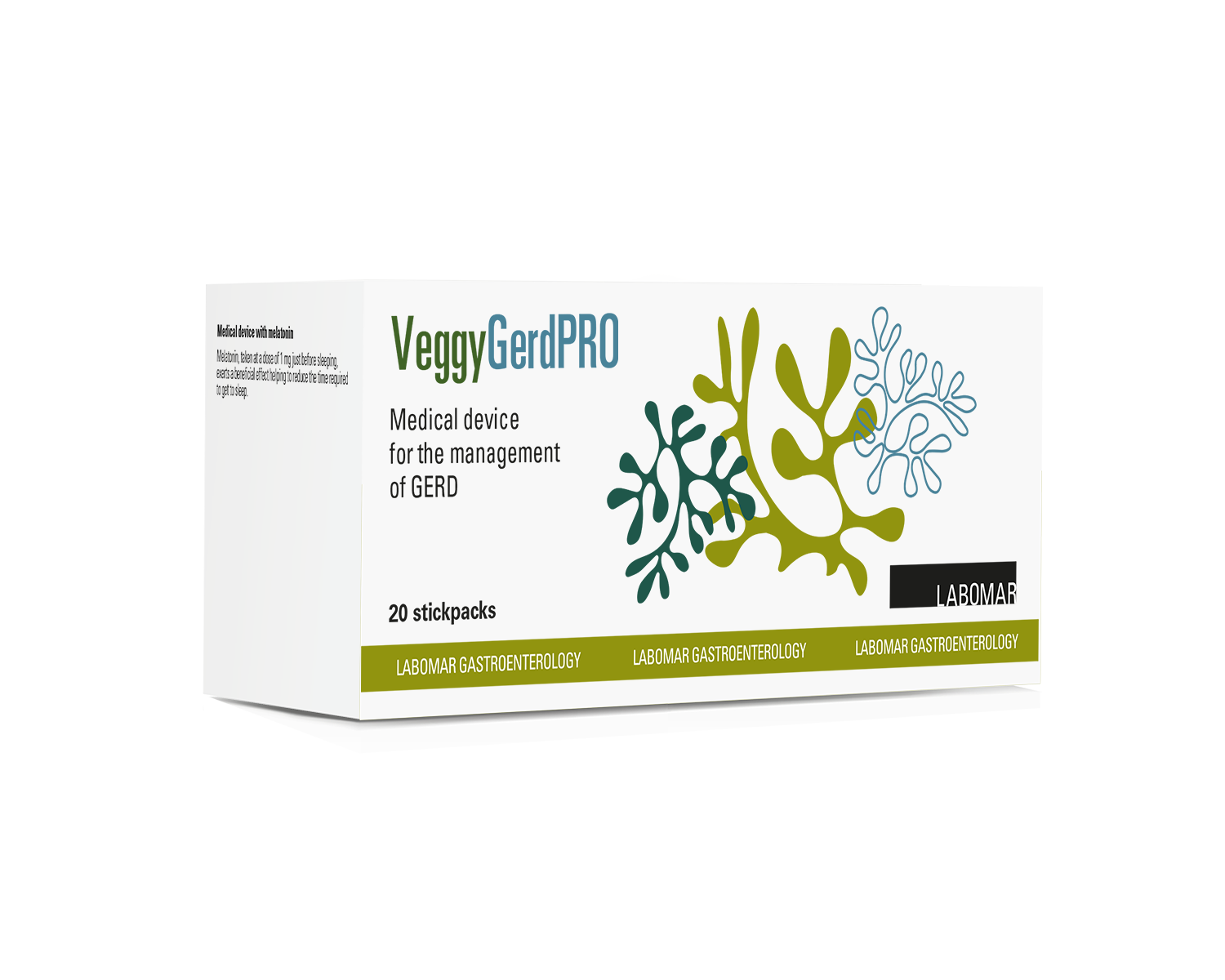 Indications:
Medical device with mechanical action, indicated for the prevention and the treatment of gastro-esophageal reflux disease (GERD) and gastric hyperacidity and for the protection of the gastro-esophageal mucosa. VeggyGerdPRO reduces GERD symptoms (e.g. gastric pyrosis, epigastric pain, irritative cough and dysphonia).
Posology and Instructions for Use:
Take 1 stick-pack after meals and at bedtime, or according to medical advice.
Medical Device CE 0477 class IIB
Packaging:
20 stickpack of 10 ml.
Shelf-life: 24 months.