LABOMAR, A LEADING ITALIAN COMPANY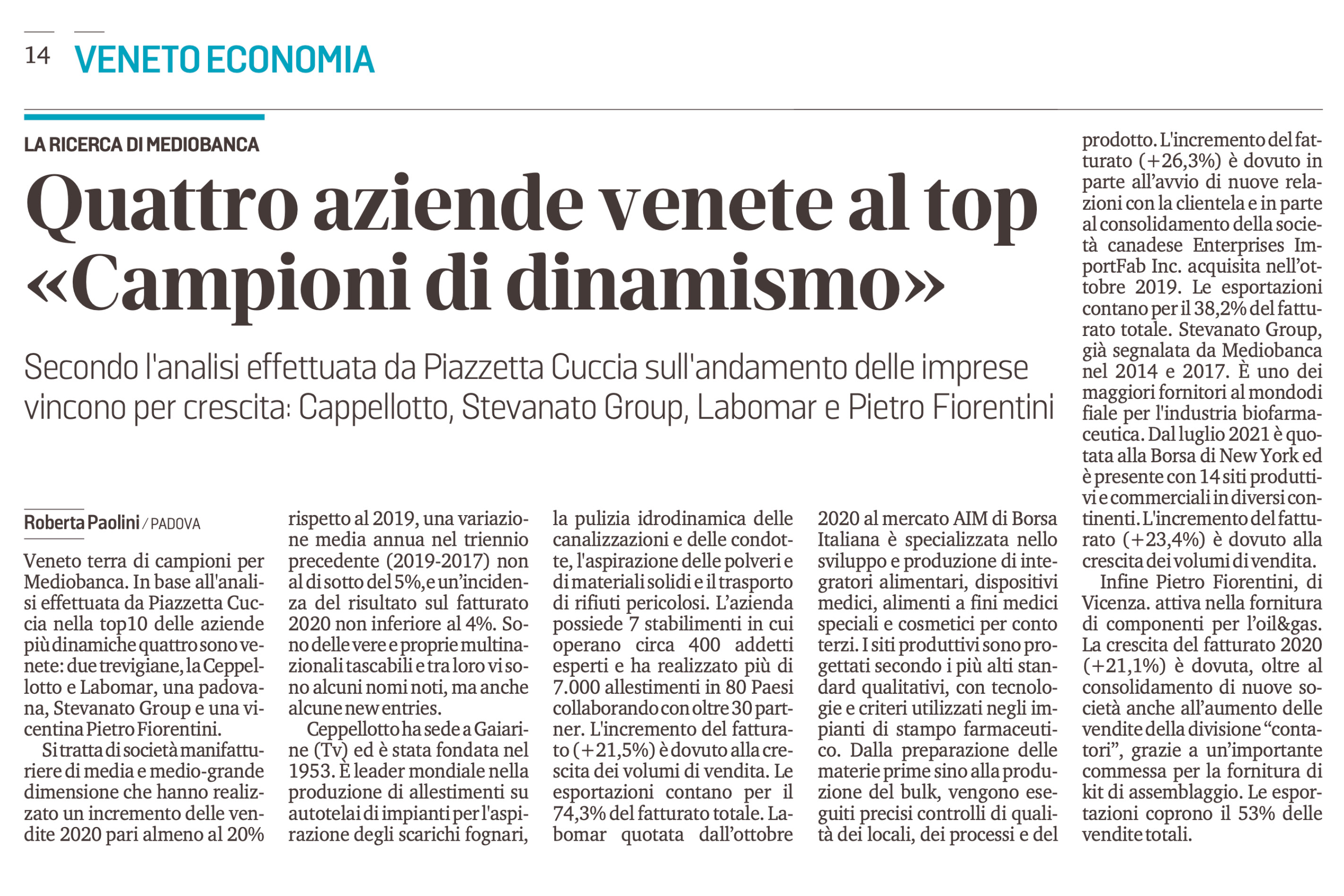 The Mediobanca Research Area has presented the new survey of Leading Italian Companies. The survey analyses the financial statements of a total of 3,437 companies sub-divided on the basis of the sectors in which they operate, as follows: industrial and services companies, holding companies, brokers (SIM), leasing companies, factoring and consumer credit companies, banks and insurance firms. Labomar was listed among the dynamic societies of the Fourth Capitalism, that is, those of the dimensional range
intermediate in the Italian economic system, grown in turnover and profitability, in 2020.
For further information go to www.areastudimediobanca.com