THE COMPANY IN 50 TOP ITALIAN COMPANIES 2022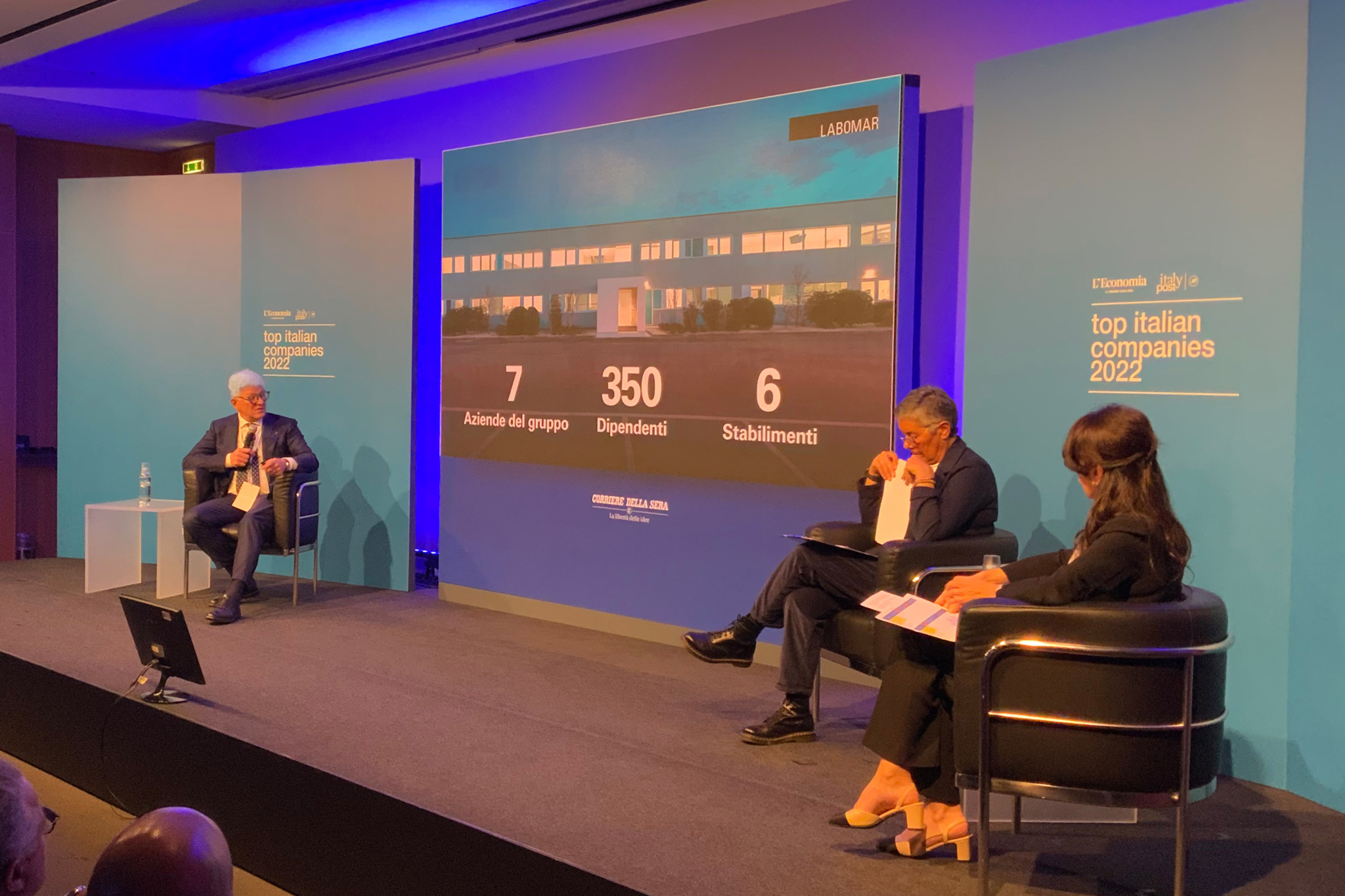 Labomar is among the 50 SMEs of excellence in the Italian chemical and pharmaceutical sector.
The research by Caterina Della Torre, Top Italian Companies 2022 research project leader and Special Affairs partner, analysed the 2020 and 2021 balance sheets of companies in the sector, identifying the best-performing ones and those with the highest growth rate. Labomar is thus among the virtuous realities, which have been able to make a difference by overcoming the challenges of Covid with determination.
Walter Bertin – Labomar's CEO and President -, invited to speak at the presentation event of the research, organised by L'Economia del Corriere della Sera and ItalyPost, described Labomar's origins and growth path, highlighting the evolution in over twenty years of activity, the opportunity to expand through external lines, with the listing on the stock exchange, and the industrial strategies implemented as a Group.
Last but not least, the steps in sustainability area, which reflects the company's vision of the future. A future based on values, ideals and aspirations in a context that is an integral part of the social community and territory in which Labomar operates.
You can review the complete speech at this LINK.