Food supplement in oro-dispersible powder, with Melatonin.
The powder was developed with the patented technology ADSORBED NANOEMULSION SYSTEM, that improves the active ingredient absorption through the sublingual route.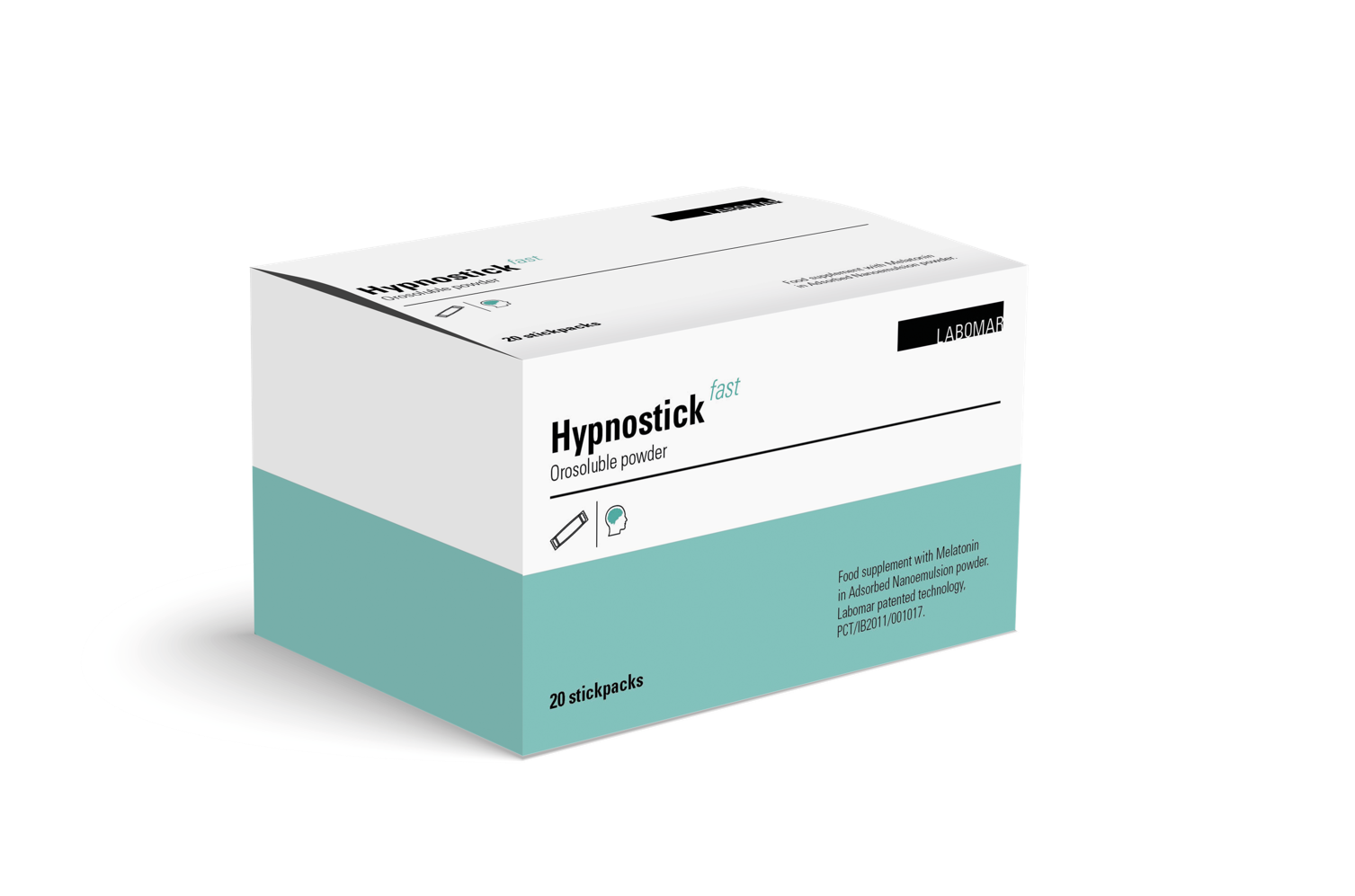 Suggested posology:
Dissolve in the mouth 1 stickpack per day under the tongue, 30 minutes before go to sleep.
Packaging:
20 stickpacks.