Medical device in gel useful for vaginal dryness.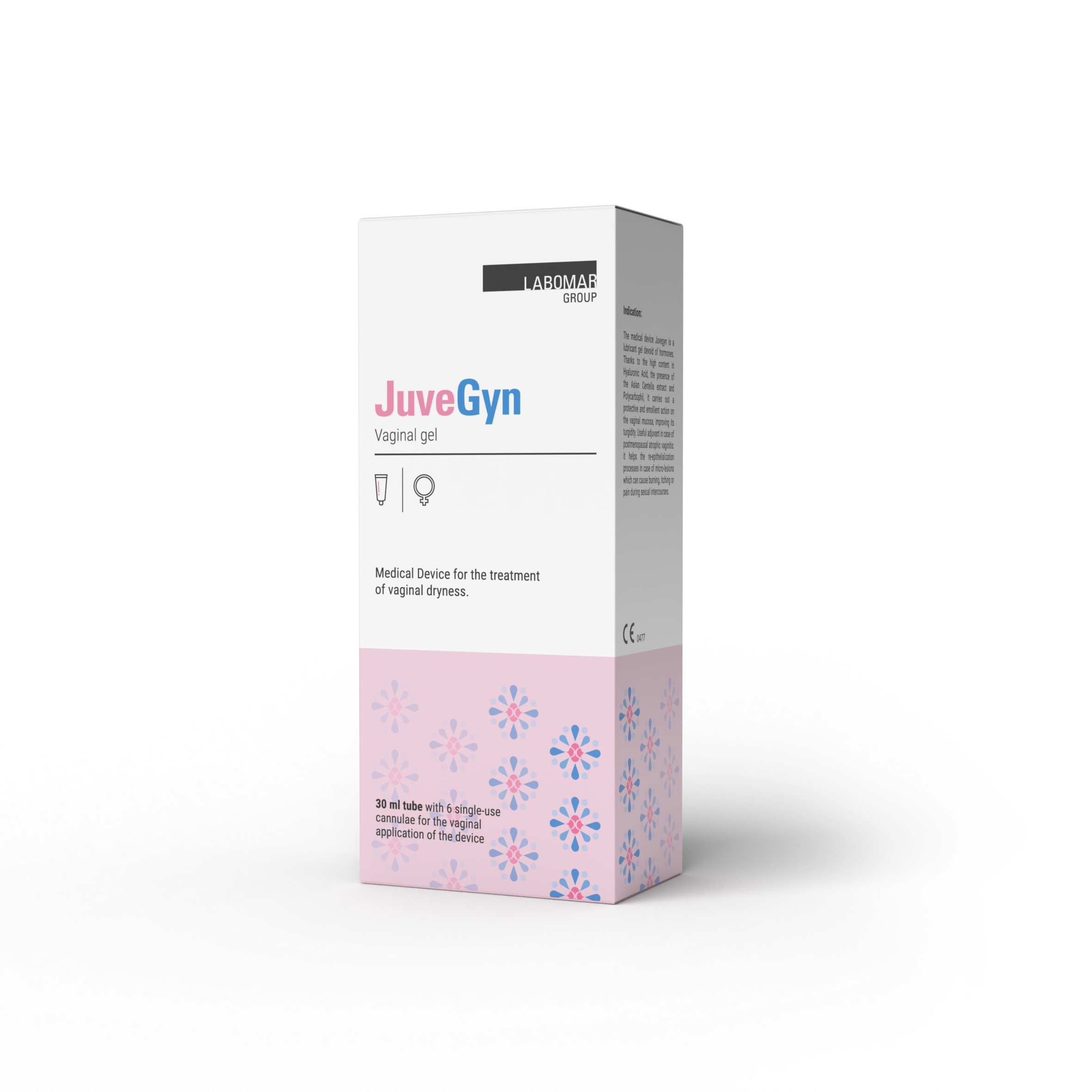 Indications:
The JuveGyn Medical Device is a hormone-free lubricating gel. Thanks to the high content of Hyaluronic acid, the presence of Centella asiatica extract and Polycarbophil, it has a protective and emollient action on the vaginal mucosa, improving its turgor. Also useful as an adjuvant in case of post menopausal atrophic vaginitis: it supports the re-epithelialization processes in the case of micro-lesions that can cause burning, itching or pain even during sexual intercourse.
Recommended dosage:
1 vaginal application per day for 6 consecutive days, then 1 application every 3 days or according to medical advice.
Medical device CE Class II A 0477
Packaging:
30 ml tube + 6 vaginal applicators
Shelf-life: 30 months.