Medical Device in gastroresistant tablets for the management of Irritable Bowel Syndrome.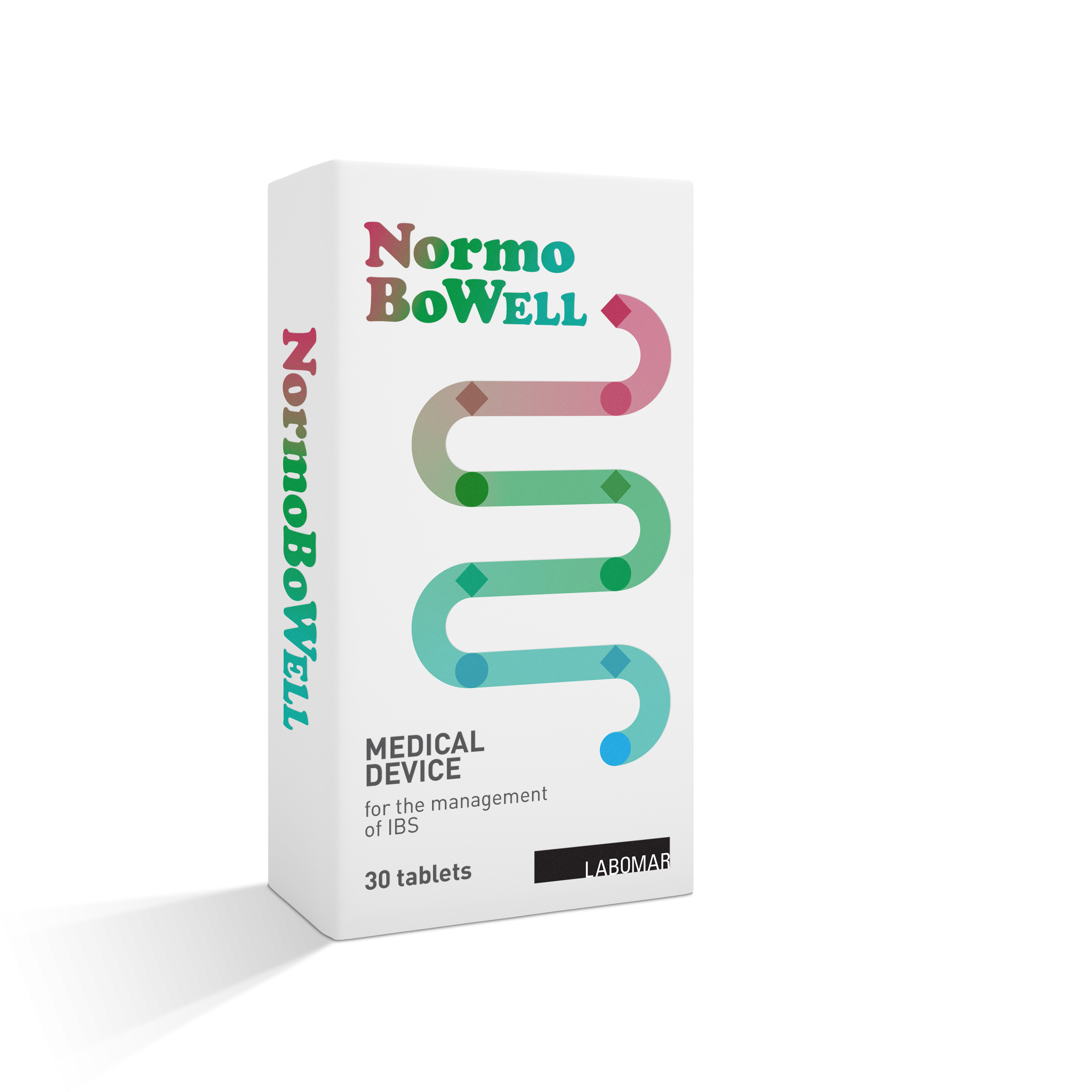 Indications
Medical Device intended for the treatment of Irritable Bowel Syndrome, identified by pain, swelling and abdominal discomfort, with or without impaired intestinal transit
(constipation or diarrhea or an alternation of both) and changes in stool appearence.
Thanks to its mechanic protection, Normobowell interacts with the intestinal mucosa, creating a healing film and defending the gut from irritating substances.
Moreover, it helps to remove toxic substances, hindering their absorption.
It also acts as an adsorbant for intestinal gas, reducing the resulting discomforts, that are typical of IBS.
Posology and instructions for use
Take one tablet twice a day, without food or before meals, or according to medical or pharmacist advice. In case of acute pain, posology can be doubled.
According to symptoms strength, the treatment should be prolonged between two or six weeks.
Medical Devices CE 0477 Class II B
Packaging
30 tablets
Shelf life
24 months