LABOMAR PRODUCTION: LIQUIDS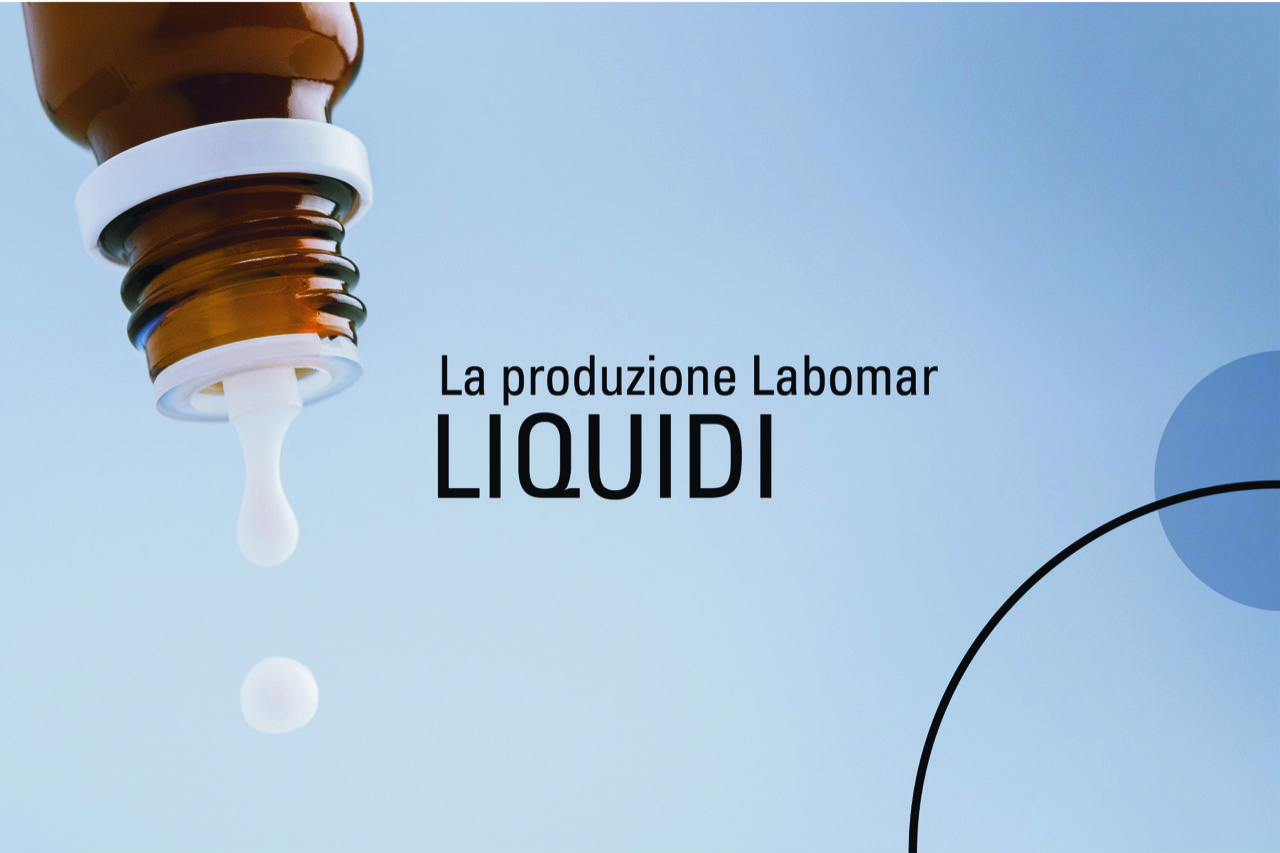 The Labomar production sites have been designed to the highest quality standards, with technologies and criteria used in pharmaceutical type plants. From the preparation of raw materials through to bulk production, meticulous quality controls are carried out on the premises, the processes and the product in accordance with GMP standards.
While developing the product, different dosage forms can be taken into consideration, in virtue of possible problems of stability, bioavailability and patient compliance. One of the many possibilities that Labomar offers is the preparation of products in LIQUID form, which includes syrups, suspensions, oil drops, nanoemulsions, emulsions and gels. These preparations can be packaged in different formats, mono and multi-dose, for oral or topical use. Some of these are PET bottles of different sizes, stickpack bags, sprays, bottles with gravimetric dropper or vipla and more.
The main characteristics of the products in liquid form are ease of consumption, pleasantness and organoleptic compliance and practicality of use, especially for some formats. Thanks to constant research, study and experimentation, Labomar works alongside the customers, supporting them in new projects, from conception to implementation, and providing laboratories, innovative ideas and proprietary patented technologies.