EUROPEAN SMALL AND MID-CAP AWARDS 2021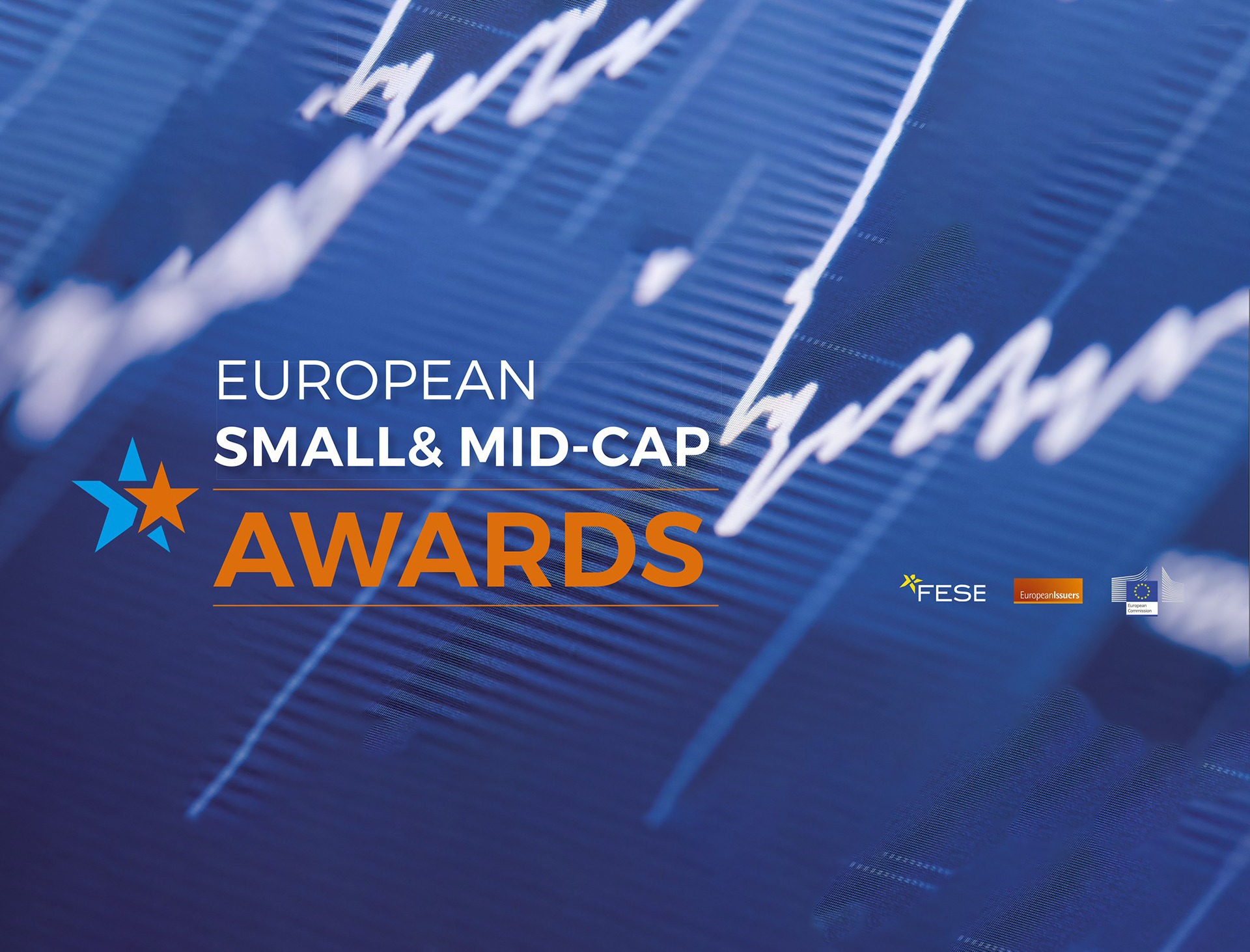 In November 2021 during the European Commission's SME Week in Portorož, Slovenia, will be held the 9th edition of the European Small and Mid-Cap Awards. The objective of the Awards is to promote best practices and highlight the best European Small and Mid-Sized Companies that have gained access to capital markets via an Initial Public Offering (IPO). They showcase the diversity of European markets, and aim to promote stock listings, in particular targeting SMEs and growth companies. These companies are critical to accomplishing the EU's goals of job creation, competitiveness and growth.
Florence Bindelle, Secretary General of EuropeanIssuers, said: "SMEs are the backbone of our economy and therefore supporting them is essential to fuelling Europe's economy, particularly in the context of economic recovery. To build back better European capital markets we need to endorse SMEs in accessing finance through public markets and improve the IPO ecosystem. As EuropeanIssuers, we congratulate all the nominated companies and wish them a road full of success." Rainer Riess, Director General of FESE (Federation of European Securities Exchanges), added: "The Awards showcase successful IPOs from all over Europe and provide clear examples of the benefits of listing. Stock exchanges are designed to ensure the highest levels of safety, integrity, fairness and transparency, delivering unparalleled investor protection. It is rewarding to see these companies thrive after having listed on public exchanges, and FESE congratulates them wholeheartedly on their nominations."
On June 9th, 2021 EuropeanIssuers, the Federation of European Securities Exchanges and the European Commission announced the nominations for five categories: Rising star, Star of 2021, International star, Star of Innovation and Special mention. Labomar is listed as "Star of 2021" with Aluflexpack AG listed on SIX Swiss Exchange, Compleo Charging Solutions AG listed on Deutsche Börse AG, eMan AS listed on Prague Stock Exchange, Entersoft SA listed on Athens Stock Exchange, LeadDesk Oyj listed on Nasdaq Helsinki, Making Science listed on BME and Nacon SA listed on Euronext.
Full list of nominated Companies is available at the event ufficial website.