LABOMAR AND BAYER AWARDED AT "VOTED PRODUCT OF THE YEAR"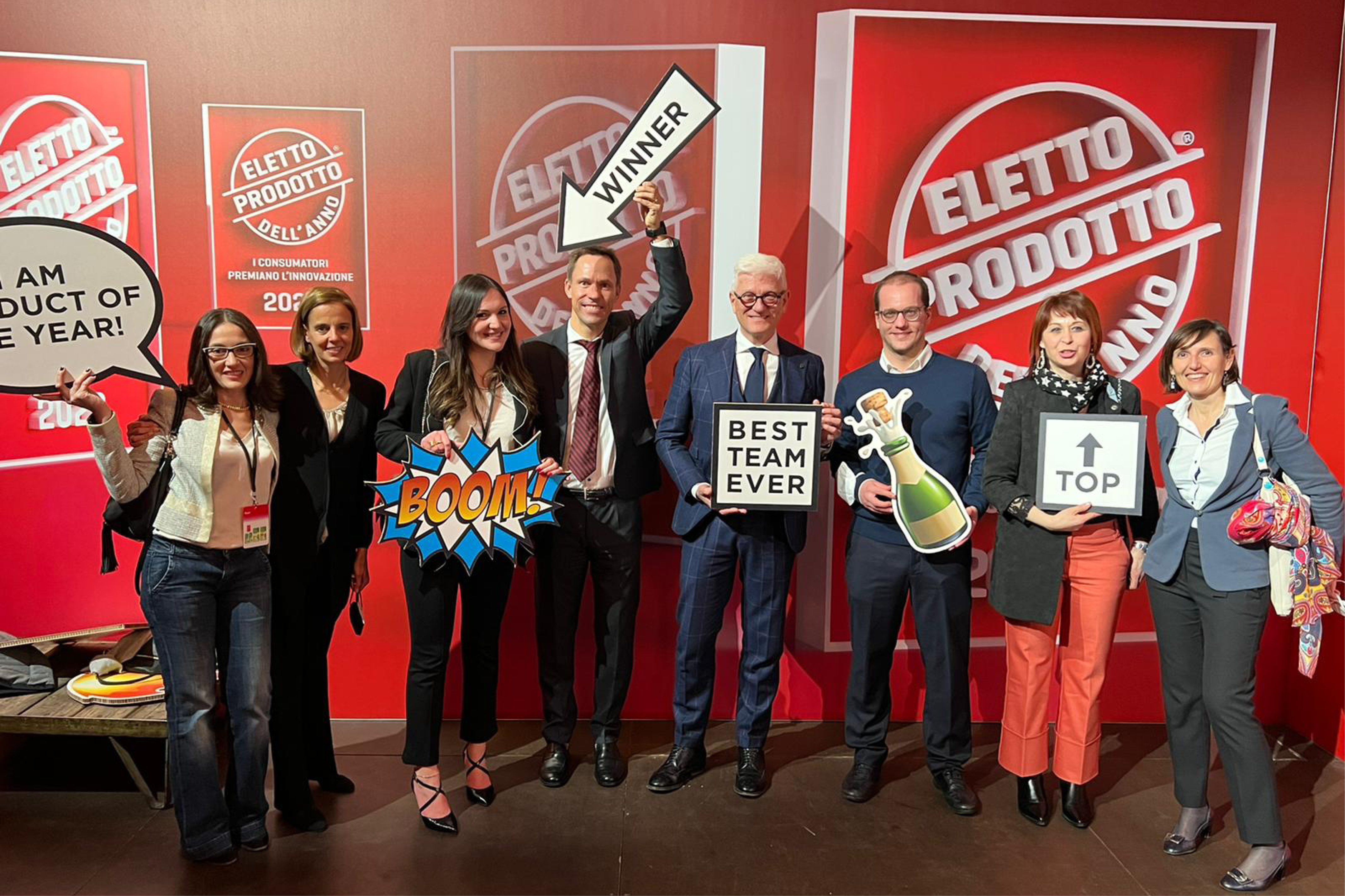 Aspi Gola ® Natura and Supradyn Difese 50+ have been Voted Product of the Year 2022. Both products have been elaborated, developed and created by Labomar in their plants in Istrana for the Italian branch of the pharmaceutical multinational Bayer and have been classified at the top of classifications respectively for the category of throat care and food supplements, with the vote of 12,000 consumers.
Formulations of the medical device Aspi Gola ® Natura, a technical file owned by Labomar, and those of the food supplement Supradyn Difese 50+, developed by the Labomar Research&Development team, have been chosen by Bayer due to their innovative characteristics based on ingredients with a solid scientific background in the name of effectiveness and safety. Distribution on the Italian market was launched, respectively, in 2020 and 2021.
Walter Bertin, President of Labomar, declared: "I would like to express my enthusiasm and satisfaction for this important recognition, attributed to us directly by the end users. Receiving this important certification for these two products in one single edition is confirmation that the direction taken is the right one. We can count on a highly qualified and motivated Research&Development team allowing Labomar once again to stand out on the Italian and international market and, at the same time, consolidate its partnership in a reality such as Bayer".
[In the picture: President Walter Bertin (at the center), with Bayer Consumer Health team for the two products Voted Product of the Year 2022.]