JALOSOME ORAL BARRIER, FIRST PRODUCT EMERGING FROM SYNERGY WITH WELCARE BEGINS DISTRIBUTION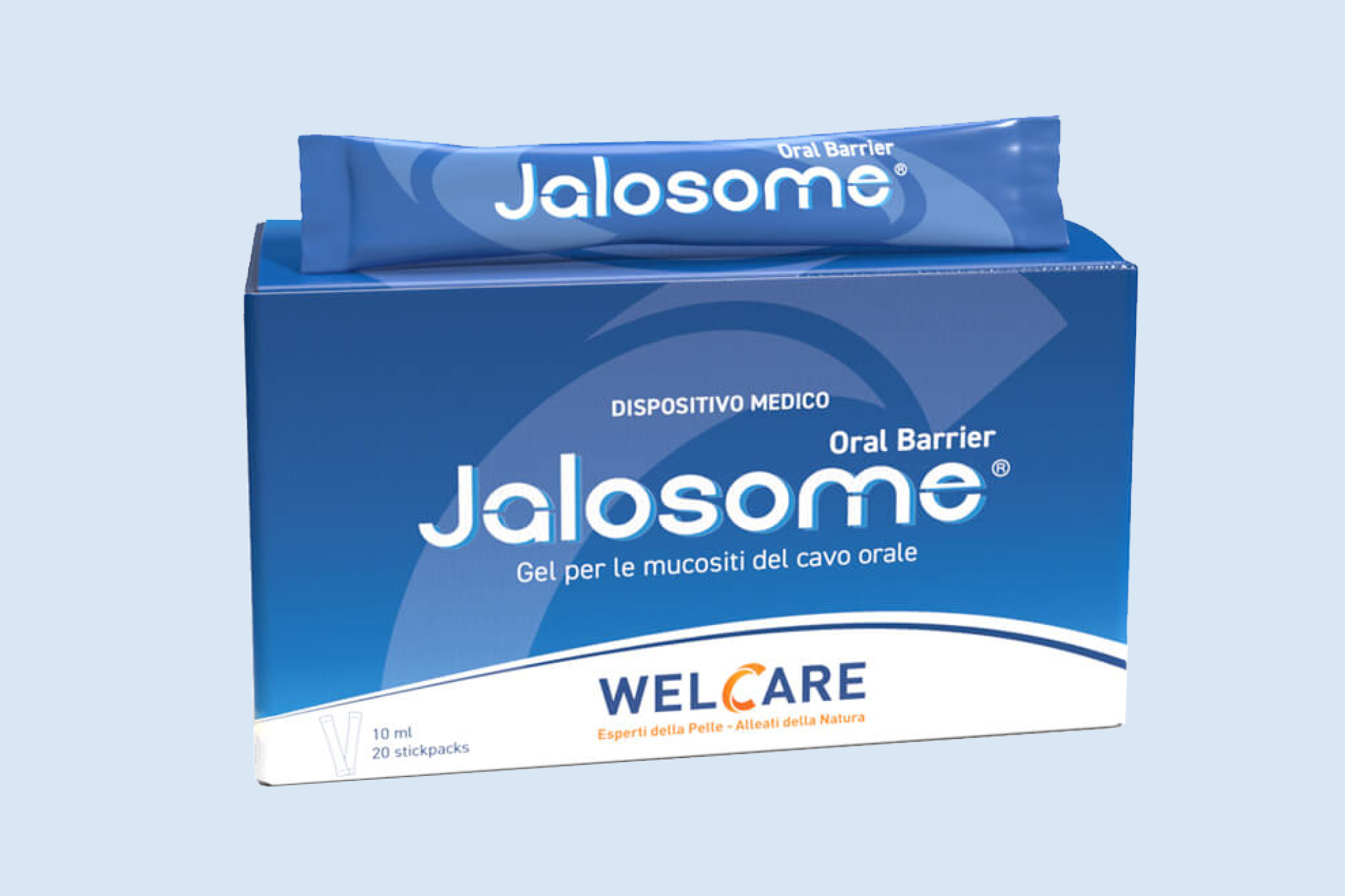 The partnership agreement between Labomar and Welcare for the distribution of Jalosome Oral Barrier, the first product emerging from the synergy between the two companies is announced today.
Jalosome Oral Barrier is a medical device designed and developed by Labomar, which holds the technical dossier, and distributed by Welcare as an addition to the Jalosome line. The product is a key step in the growth of the Labomar Group, because it's the first reference emerging from the synergy between Labomar's R&D Division and that of Welcare.
The product was presented in Rome at the AIOM (Italian Association of Medical Oncology) National Congress and at the AIRO (Italian Association of Radiation Oncology) National Congress held in Bologna.
Walter Bertin, founder and CEO of Labomar, says: "Jalosome Oral Barrier is just the first of many products that will emerge from the integration of the group's companies. The added value generated by the integration is greater than the value of the two stand-alone entities and demonstrates, once again, that Labomar is on the correct path".
The complete press release is available in the RESULTS AND PRESS RELEASES section of the site.