Medical device for dry and wet cough, suitable for the whole family.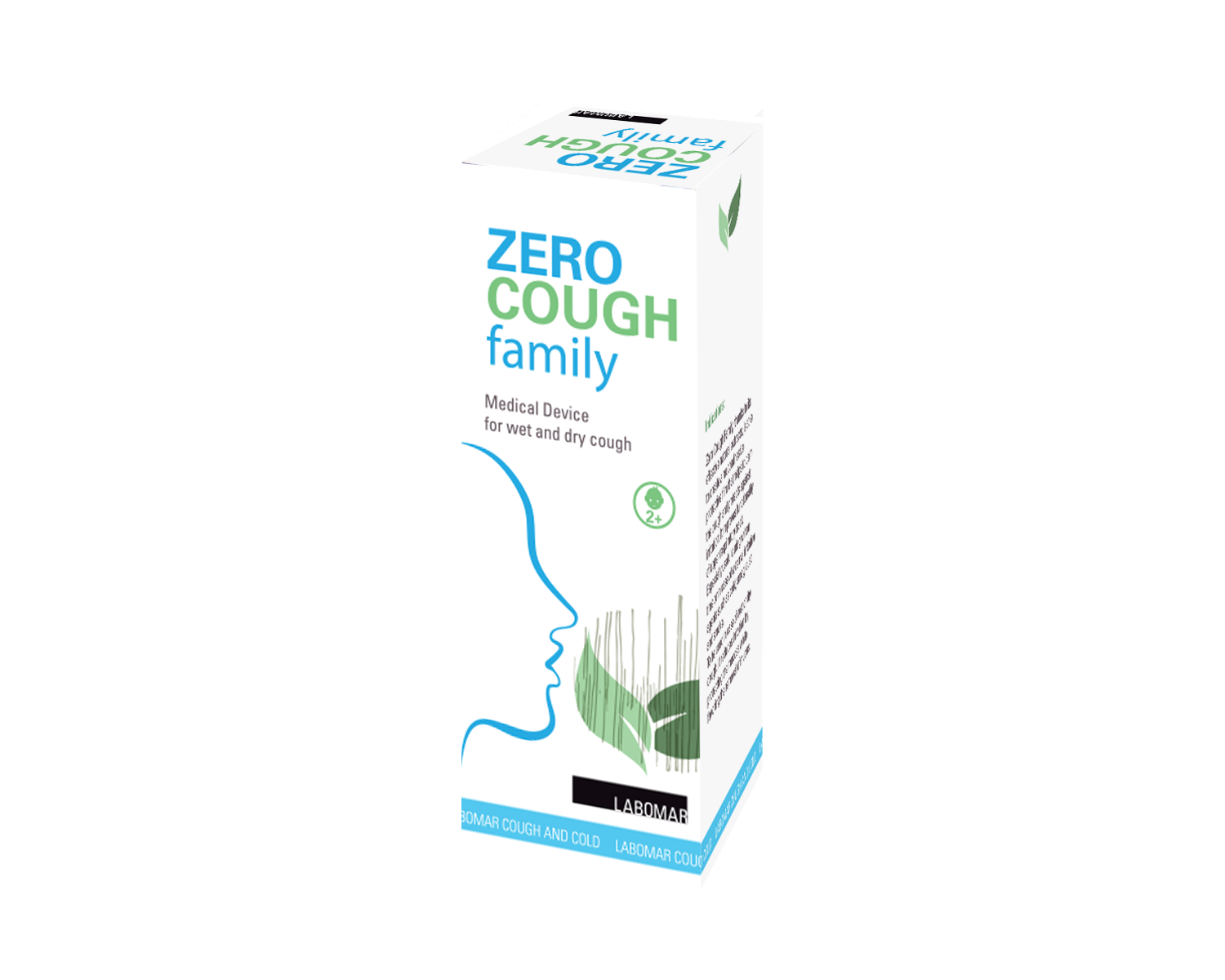 Indications:
Zero Cough Family, thanks to its effective natural extracts, is able to create a mucoadhesive film that helps to calm the cough and protects against irritation. The device improves the functionality of the upper respiratory tract, especially during the winter, or in the case of external irritants, such as cold, smog, dust and smoke. It can be used in case of dry or wet cough. Reduces irritation by protecting the mucous membrane, while promoting the removal of mucus.
Posology and Instructions for Use:
Children between 2 and 4 years: 5 ml twice daily.
Children above 4 years: 10 ml twice daily.
Adults: 10 ml three times daily
Medical device CE 0373 Class IIA 
Packaging:
120 or 150 ml bottle.
Shelf-life: 36 months.